Visa® Credit Card
Maine Family Federal Credit Union offers its own Visa® Credit Card—great for convenience, travel and emergencies.
STRESS FROM ALL YOUR HOLIDAY SHOPPING?
WE CAN HELP WITH OUR VISA® BALANCE TRANSFER PROMOTION
Transfer any balance at 6.95% APR* for the LIFE of the balance transferred
No Annual Fee
25 Day Grace Period
Verified by Visa® security
13.90% APR* for all other purchases
Local Service
Most commonly accepted card worldwide
*APR= Annual Percentage Rate.
Maximum Credit Card amount is $15,000.00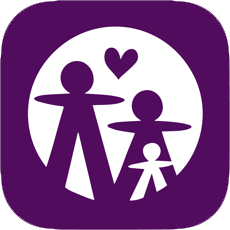 MFFCU Credit Card App
The Maine Family FCU Credit Card Mobile App helps you manage your money quickly and easily — anytime, anywhere. Whether checking your balance or paying your balance, Maine Family FCU delivers a new level of speed, convenience and security.
View Account Information
Check Balances including Current Balance, Statement Balance, Last Payment Amount, Minimum Payment Due and Payment Due Date
Transaction History – up-to-the-minute history that groups transactions up to 3 past statement cycle
Transaction search and filter options
Pay Credit Card Balance
Make one-time/future dated credit card payments
Set up or modify payment accounts
To report your Visa® Card lost or stolen, contact the Card Services Department at (207) 783-2071, or 1-800-991-4961 24 hours a day, 7 days a week.
To check information about your account or pay bills visit ezcardinfo.com